Requiem
Explore a repeating nightmare and discover a dark past in this text adventure game. This project was made for the Ludum Dare 50 Game Jam "Delay the inevitable". This was my first time working with Inform 7 and was very fun to learn as I went along! Updates are planned in the future as I learn more about the system.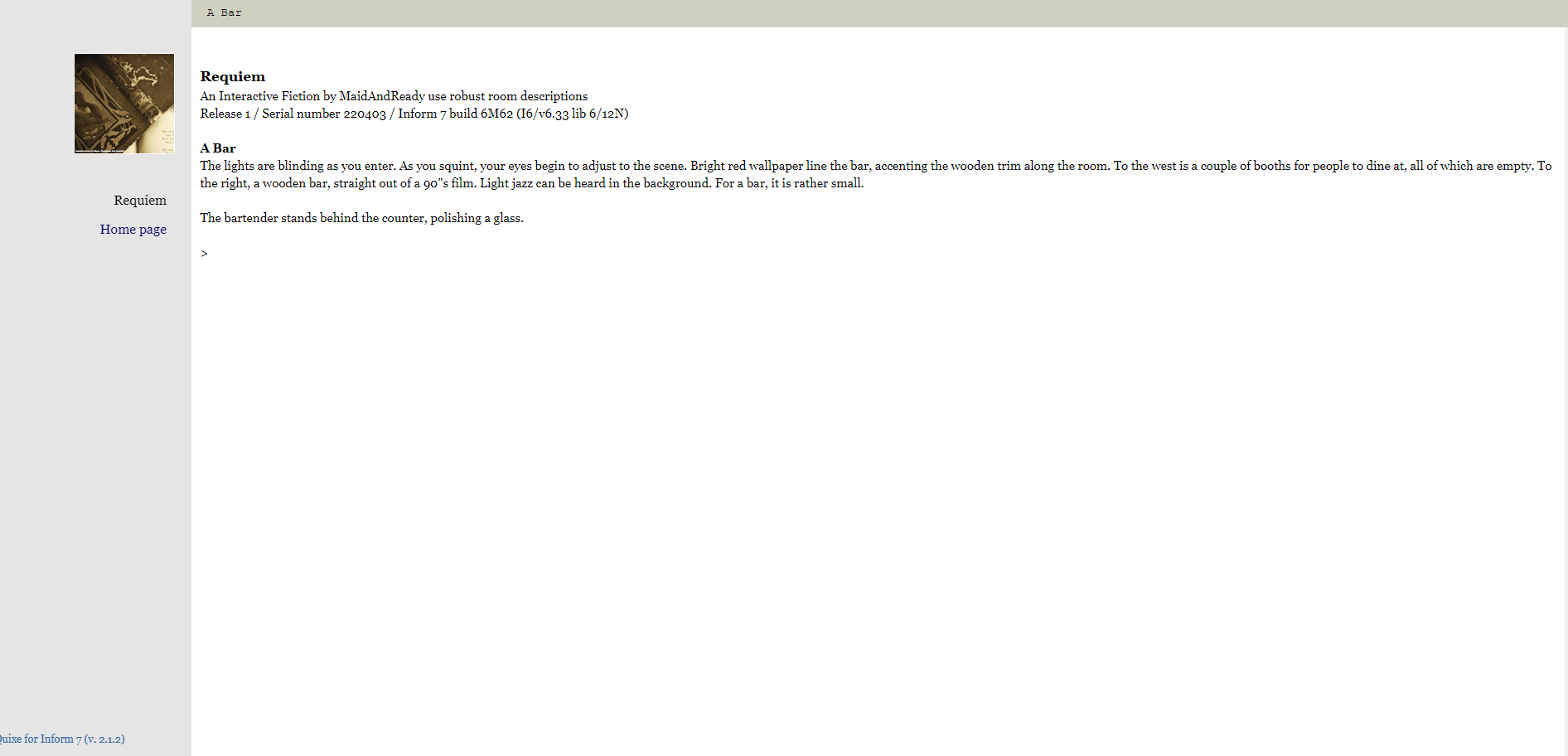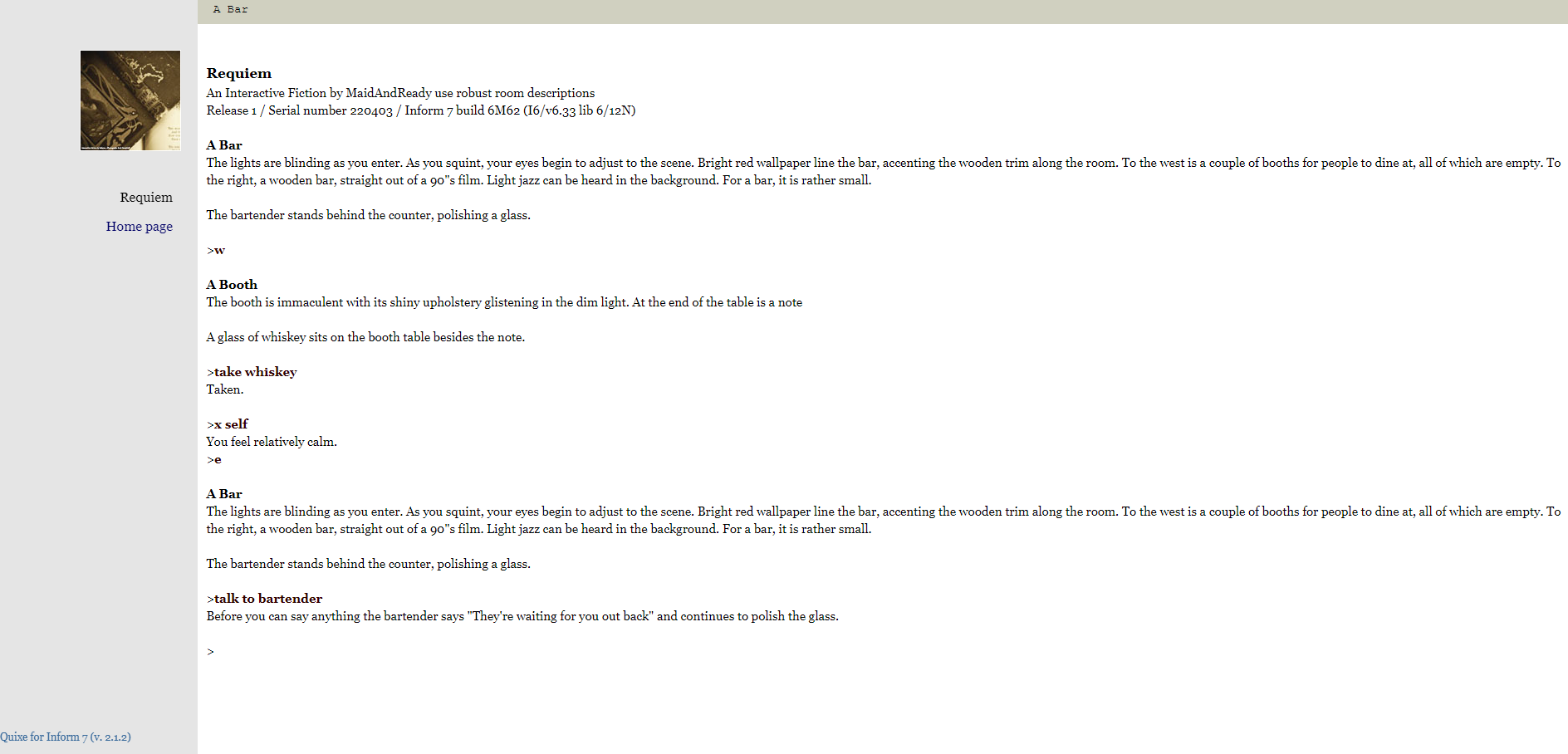 Controls: Typical text adventure controls:
n, North - go north; s, South - go south; e, East- go east; w, West - go west
x [thing] - examine thing
look - look around
enter, exit, open - interact with containers
talk to [person] - talk to that person
There are a few more controls, but these work for now...
Download
Click download now to get access to the following files: